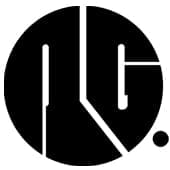 RGArchitecture is based in the Napa Valley, the world-famous wine region of California. We are a small firm with a diverse set of skills. We strive to provide for our clients excellent personal service, a rewarding process, and the best in design innovation. Our firm has completed a wide variety of projects to meet the needs and desires of our clients. Our specialty is the custom design of unique homes and interiors whose beauty is intended to withstand the test of time.
Owner/architect Robert R Gregory has been working in the Napa Valley for over 40 years and examples of his work can be found throughout the region. When Robert started this firm years ago, he likes to tell us, he only had two tools at his disposal: "Place lead and erase lead". Now partnered with his son, Richard Gregory, RGArchitecture uses our varied skills and experience to our clients' advantage. We remain firmly rooted in the traditional craft of architecture, yet we employ digital tools to design, explore and represent our projects.
With Robert based primarily in Napa Valley and Richard primarily based in Bali, Indonesia, RGArchitecture is well accustomed to working remotely with our clients, enabling us to accomplish projects based anywhere you wish. If you are looking an intimate design experience with true artists who listen closely to your needs, you'll find the team at RGArchitecture to be just the team for you.
In addition to architecture, we design and produce products, furniture and other designer goods. Give us a look below at our other design agency, Prototype, for more information about our various design endeavors.